Being a member of...
Being a member of the Design or Construction Team in large scale projects like the ones I have participated, can only be characterized as a great asset for an architect. The education obtained when facing different kind of design and construction challenges, the experiences gained while meeting and working with wise people who come from all over the world, the intensity surrounding everyone before an important event, the joy of having been a part of a big project when revisiting it after years with your son, these are all irreplaceable feelings and knowledge, that contribute into the fulfilment of not only an architect but also a personality, in terms of philosophy, intelligence, expertise, judgement and wisdom…
Graphic Design and Illustrations
Combining text and pictures. Arranging type, form and image on any printed area; paper, porcelain, fabric. Starting with a piece of paper and a pencil, bringing to life logos, brochures, packaging. The work can happen at any scale, from the design of a single postage stamp to the exterior banner of a Museum. It can be intended for a small number of people, such as a one-off or limited-edition book or personal invitation, or can be seen by millions, as with a commercial product. You name it,
I will design it!




Architecture
Volumes, shapes, geometry, balance, space, move, stay, live, light, calm, functional, organized, adjustable, respectful, tasteful, beautiful, safe, personal, interesting…with respect to the surroundings. All of the above and a lot more, have a deep meaning to me as far as architecture, planning and constructing are concerned. But the most important is to combine all the insight an architect has with his client dream and needs…







Grecian Chic
Grecian Chic is a small independent brand designing and printing silk scarves, found in 2013. It features silk scarves, pocket squares and ribbons. The collections are inspired from Greece; from our history, our traditions, mythology and even everyday modern life. All of the designs are to their finest detail hand pencil drawings on paper before colour is added to bring them to life! The final drawings are digitally printed on 100% pure Twill silk and each scarf has a hand-rolled hemming finish. All products are made in England! The Greek Design meets British Craftsmanship! Visit the official website and explore our collections:
www.grecianchic.gr
Interior Design - Decoration
When I was a little girl I couldn't stay in a friend's house if I did not like it without really knowing what felt wrong every time. Later on, these feelings and memories helped me organize my thoughts and contributed to the ulterior purpose I have when designing or renovating an interior space: joy. Planning should be oriented, tidy, clear and functional. Three dimensions should bring light in a room, taste, balance, style, and life.
My favourite clients are children as apart from the above they also ask for happy colours!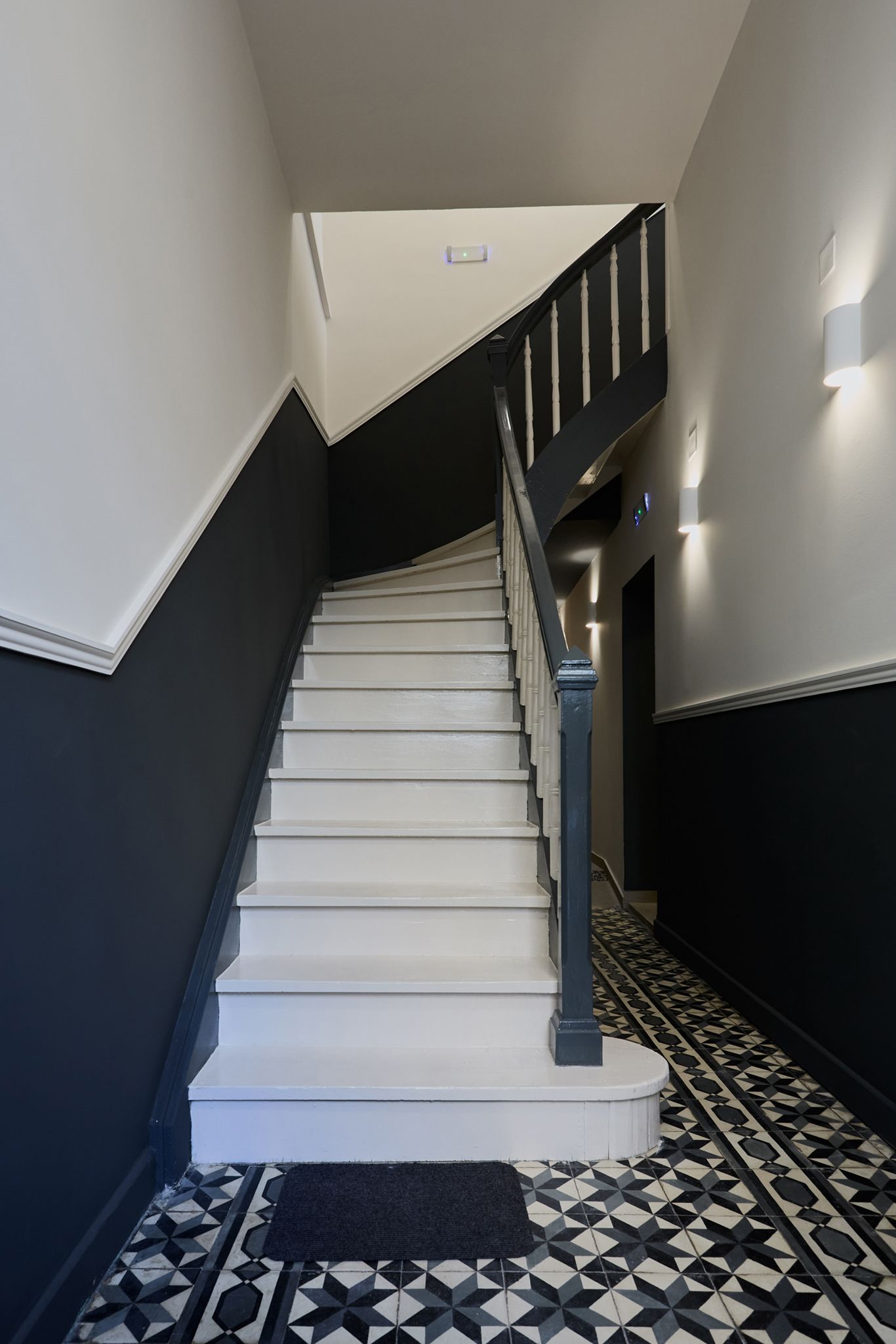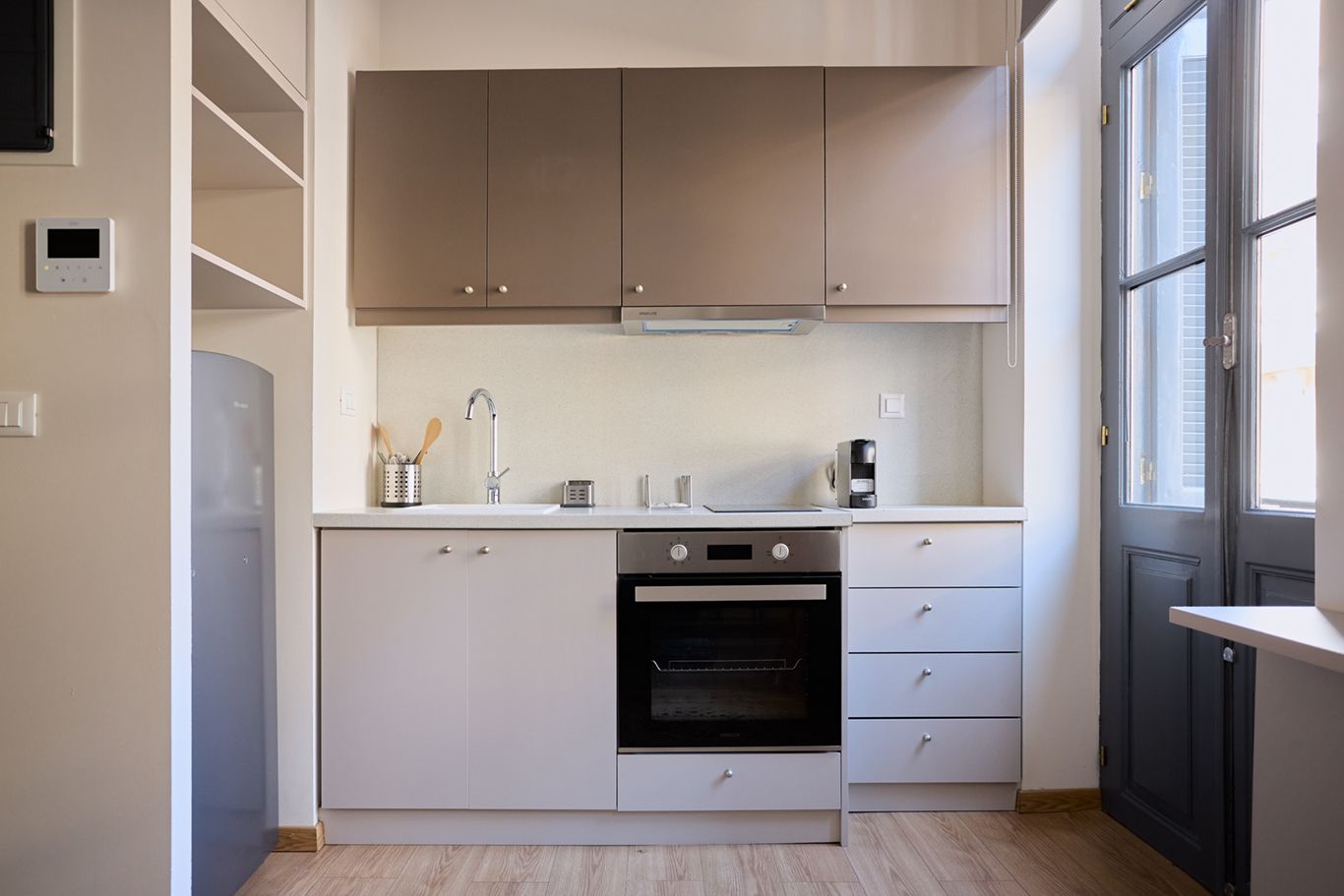 Living Yard I, small hotel in Halkida, Greece
2020-2021
 A neoclassical building around 100 years old has been restored, renovated and turned into a small boutique hotel, in the centre of Halkida city, with a secret yard at the back. All seven rooms can also be rented under a long term contract as they are completely independent with a kitchen, storage space and all necessary equipment. All flats have access to the living yard, the meeting room and the basement, spaces for public use, for work, gym or fun.
 Design, Supervision and Construction: Areti Zournatzi & Christina KritikouArchitectural, Interior and Lighting Design: Areti  / Construction Manager: Christina
see the project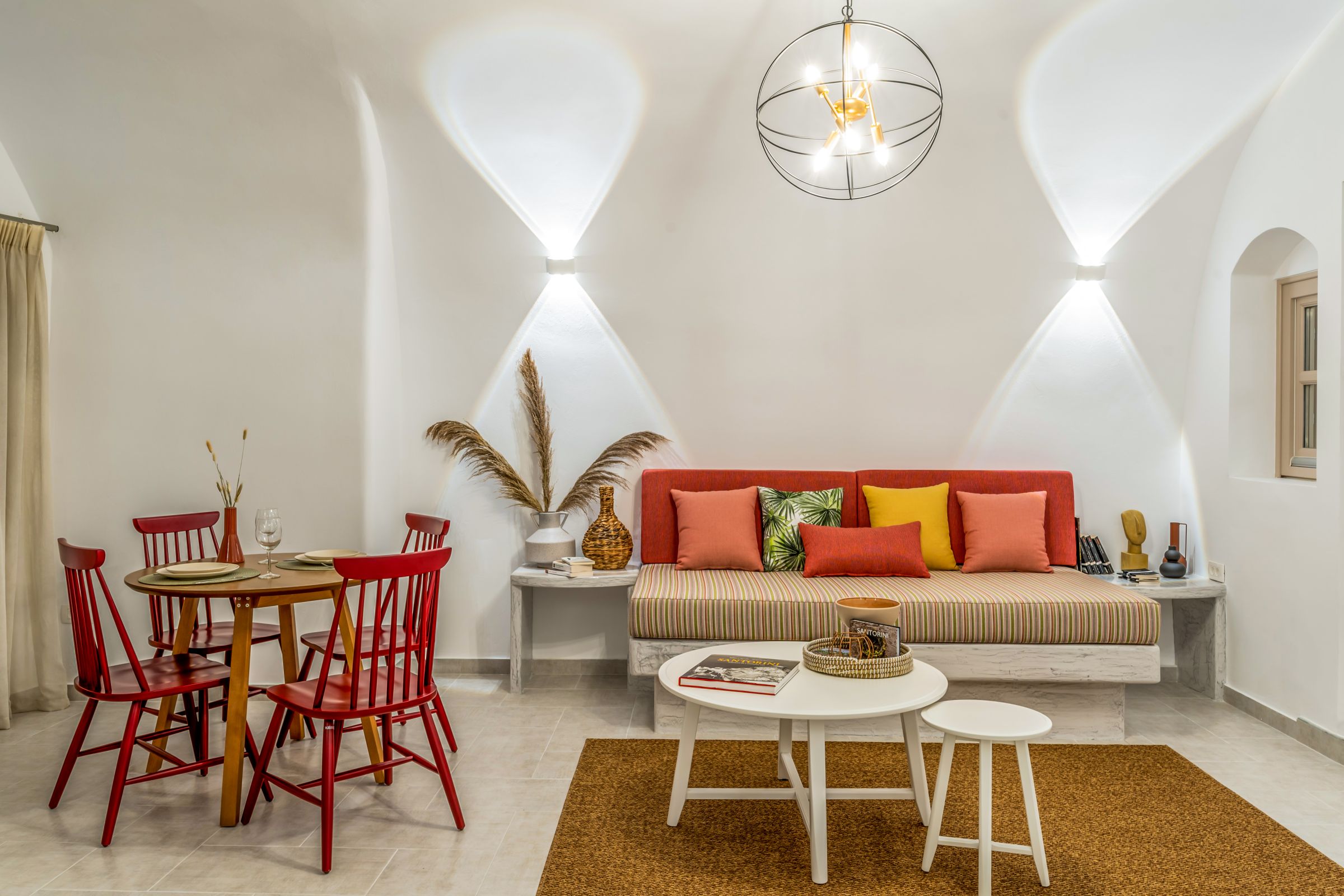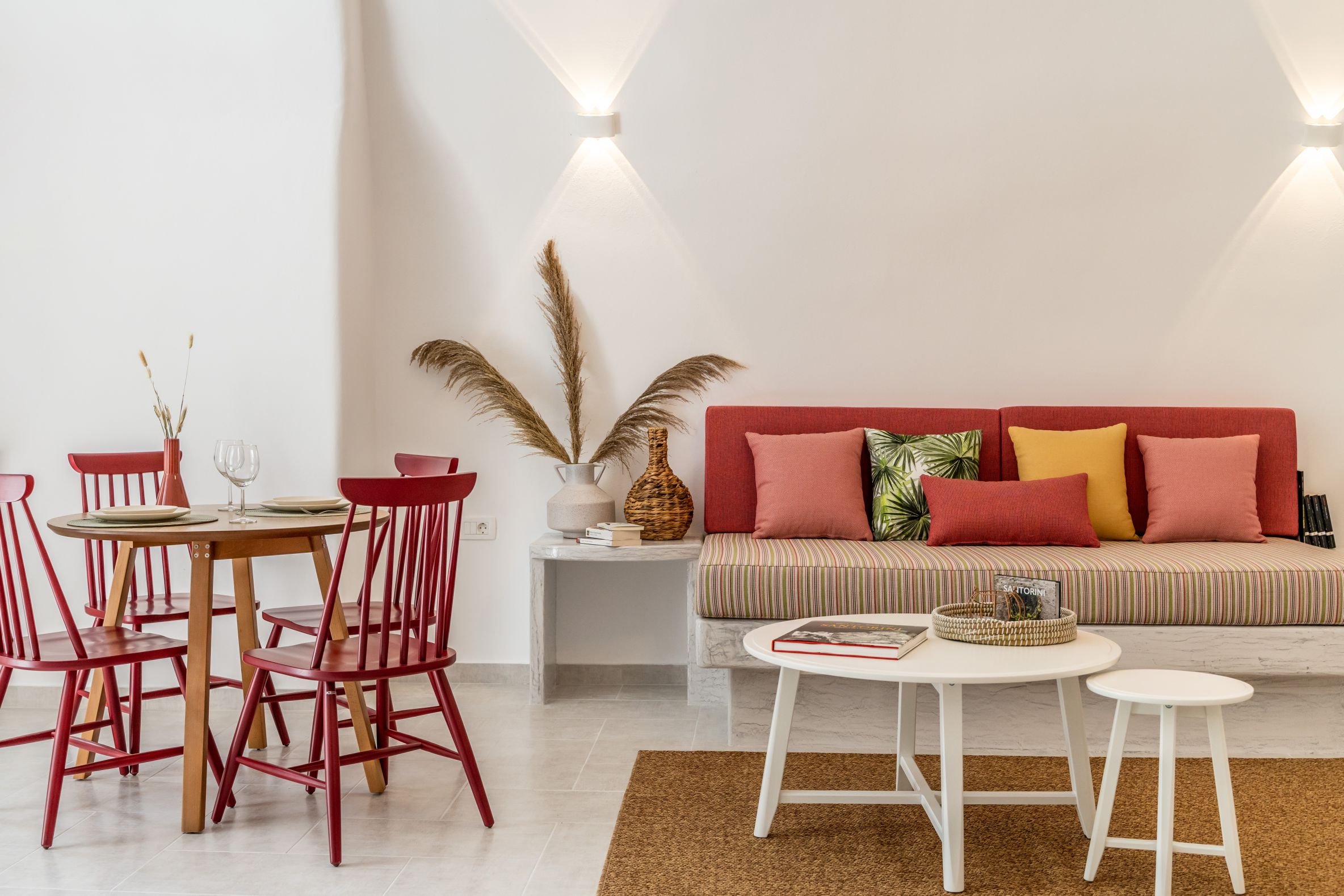 Wine and Yard Caves, Pyrgos, Santorini, Greece
2021-2022
This property came into the possession of the owners (a local married couple) who decided to restore and renovate the two old caves (hyposkafa),carved into the volcanic soil that ensured refreshing coolness. They used them as 'canavas', as the locals call the wine cellars, where they used to make wine by squeezing the grapes by foot and storing them in wooden barrels. These buildings were abandoned around the 1950s.
The caves became two houses designed under hospitality concept, with a yard and jacuzzi each one of them, keeping at the same time their unique architecture and now they are offered as an accommodation to visitors at the beautiful Santorini island.
 collaboration project with Elena Zournatzi

see the project